'People of the Book' offers lessons in tolerance
The new novel by Pulitzer Prize winner Geraldine Brooks features a book that becomes a witness to history.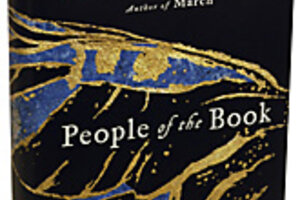 When the subject is genocide, readers tend to gravitate to the stories of survivors – from "Schindler's List" to "Hotel Rwanda." It may be, as charged, that people crave happy endings – even false ones, but I prefer to think that you need a little light when you're trying to understand so much darkness.
In her new novel, People of the Book, Pulitzer Prize-winning writer Geraldine Brooks tackles a most unlikely survivor: The Sarajevo Haggadah, a 15th-century Jewish artifact that has managed to elude some of history's most notorious bad guys, from Inquisitors to Nazis. What is actually known about the book is enough to have Indiana Jones jamming on his fedora and heading off in hot pursuit. In this novel, Brooks bends her considerable imagination to uncovering the rest.
"People of the Book" opens right after the Bosnian war. It's 1996, and the Haggadah has just turned up in a bank vault, where it was hidden by a Muslim librarian who rescued the codex under heavy shelling. Australian rare-book expert Hanna Heath has been given the job of analyzing and conserving the book, "a lavishly illuminated Hebrew manuscript made at a time when Jewish belief was firmly against illustrations of any kind."
---