Intriguing tales – and tales of intrigue – from across the globe
Fancy a visit to Peru, Scotland, Denmark, Brazil, or Russia? Several works of new popular fiction may be just the ticket. Reviewer Yvonne Zipp is your tour guide.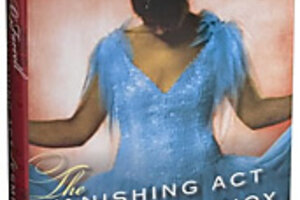 I may have just eaten one too many candy canes, but all five of these new releases – each of them set overseas and written by foreign writers – is enjoyable in its own way. So, for an escape from your wintry locale, book a virtual vacation at your library.
The Bad Girl, by Mario Vargas Llosa
Vargas Llosa ("Aunt Julia and the Scriptwriter") indulges his tastes for nostalgia and the self-destructive heroines of literature. (Think Emma Bovary.) In 1950, Lima teenager Ricardo Somocurcio develops a massive crush on the new girl in the neighborhood, despite the fact that Lily is exposed as an inveterate liar. The two Peruvians meet up again in Paris, where Ricardo is working as a translator and where revolutionary-in-training "Comrade Arlette" denies ever meeting "the good boy" before. The two establish a pattern: Lily leaves Ricardo for a series of wealthy, controlling men, returning to lick her wounds. Not Vargas Llosa's best, and not for all tastes – the relationship between the "good boy" and the "bad girl' is an explicit one, and Lily's betrayals are eye-bugging. But Vargas Llosa writes with wry humor and affection about both his characters and the vanished decades of the 1950s and '60s. The story of the sap and the gold digger ultimately transforms into a tale of unconditional love. Grade: B
The Vanishing Act of Esme Lennox, by Maggie O'Farrell
---
Follow Stories Like This
Get the Monitor stories you care about delivered to your inbox.