Nureyev's was a life of drama and dance
Rudolf Nureyev was a troubled man, a difficult friend, and an undisputed talent.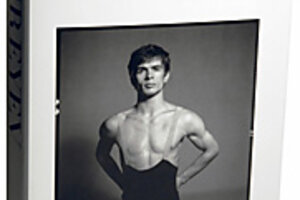 Rudolf Nureyev's life was dramatic. He was born on a train in Mongolia. (His mother and sisters were joining his father, a soldier in the Red Army.) In his 20s, on tour with the Kirov Ballet, he defected in Paris. His partnership with Margot Fonteyn of London's Royal Ballet is legendary. Afterward, he danced all over the world as a guest star or choreographer. His promiscuity, a penchant for dancing after his prime, and his passing in 1993 from AIDS form the dark side of the drama.
In Nureyev: The Life, journalist and author Julie Kavanagh puts us in the midst of the people who surrounded Nureyev, supporting or battling him (or both) throughout his career. Kavanagh had access to his papers, spoke to the key players in this drama, and traveled to Ufa, the town in the western Urals where he grew up. The book is dense with detail and character but haunted by a sense of loss.
My favorite photo is one of a teenage Nureyev leaping across a ballet studio in Ufa. His arms are flung overhead, his head tipped back, and his chest puffed out. He looks like a big bird trapped in the little gray room. It's no surprise that he would soon be dancing with the Kirov, then bolting from that company to the wider dance world in the West. For so many who speak in this book, he is the one that got away.
Nureyev's arrival in the West was a pivotal moment in dance history. But Kavanagh also shows us the sadness and shock among those he left behind and Nureyev's own enduring loneliness and longing.
---