Tesla: Madly in love with science
The real life of inventor Nikola Tesla was strange enough for fiction.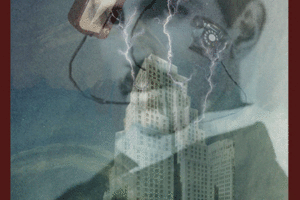 karen preston
Nikola Tesla's biography reads like something created by Jules Verne and F. Scott Fitzgerald in a brainstorming session in an alternate universe. During his life, theories abounded about the inventor of alternating current (electricity as we know it) and radio. Some people thought he was literally from the future; others suspected Venus. There was even a rumor that he was a vampire. (It didn't help that at one point Tesla claimed to be receiving messages from Mars.)
Tesla's last days are the subject of The Invention of Everything Else, an affectionate new novel by Samantha Hunt. Interplanetary theories aside, the electrical engineer was actually from a small village in Serbia, where at age 7, he created an engine that was powered by June bugs. As an adult, he showed up in New York at Thomas Edison's factory with almost no money and a letter of introduction from Charles Batchelor, Edison's factotum. It read simply: "I know two great men and you are one of them; the other is this young man."
The grown-up Tesla tried to manufacture lightning and once nearly destroyed his New York neighborhood with an accidental, man-made earthquake.
---