Why comic books scared us so
Captain Marvel reduced to ashes by terrified parents? David Hajdu examines the great comic-book panic of the 1950s.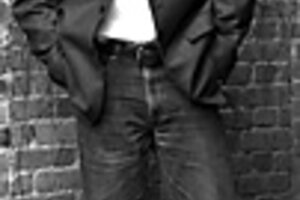 Michelle Heimerman/AP
In his 1953 novel "Fahrenheit 451," named after the temperature at which paper catches on fire, Ray Bradbury painted a picture of a society beset by book-burning. In his vision, the censors didn't bother to throw comic books on the pyre because they just weren't worth worrying about.
Not so in mid-century America. For more than a decade, countless parents and teenagers made bonfires of comic books, reducing everyone from Captain Marvel to Archie to ashes.
It wasn't so much Superman & Co. that drove the book-burnings, although even the Man of Steel had his critics. Instead, psychiatrists, politicians, and editorial writers feared the most extreme comic books – filled with crooks, monsters, and voluptuous women – would drive innocent children into the clutches of juvenile delinquency.
Amid the outcry, millions of 10-cent comic books vanished from store shelves and 800 people lost their jobs. "[All] they did was tell outrageous stories in cartoon pictures, a fact that makes their struggle and their downfall all the more strange and sad," writes David Hajdu in his revealing new history The Ten-Cent Plague: The Great Comic-Book Scare and How It Changed America.
An estimated 90 percent of all kids ages 8-13 read comics in the 1950s, enjoying tales of heroes and horror along with romance stories geared toward young girls. Critics viewed them all with suspicion, but they were especially disturbed by comics that reveled in blood and guts, sometimes veering into the gory, garish, and blatantly sexual.
---