In search of a new Islamic state
Legal scholar Noah Feldman considers the need to blend democracy with the ideals of Islamic law.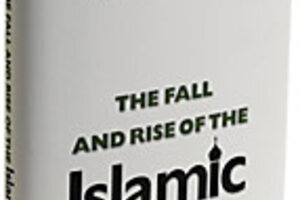 Noah Feldman is one of the leading public intellectuals in America today. A Harvard Law School professor, Feldman is the author of a trio of stimulating books on democracy and religion: "Divided by God: America's Church-State Problem – And What We Should Do About It"; "What We Owe Iraq: War and the Ethics of Nation Building"; and "After Jihad: America and the Struggle for Islamic Democracy."
Feldman's new book, The Fall and Rise of the Islamic State, is a thoughtful meditation on the history, ideals, and revival of sharia – the divine law governing Muslim society.
"This movement toward the Islamic state," Feldman writes, "is riding a wave of nostalgia, but it is also looking forward. The designers and advocates of the new Islamic state want to recapture the core of what made the traditional Islamic state great. They declare their allegiance to the sharia, while simultaneously announcing an affinity for democracy. This means that the new Islamic state will be different from the old one. There is no turning back the clock of history, no matter what anyone says."
Feldman begins by taking a look at the past. The first Islamic state was founded 14 centuries ago by the prophet Muhammad in Madinah, Saudi Arabia. Out of this modest archetypal community grew vast empires, ruled by ambitious men on spiritual and temporal missions.
---