New work from two poetry pros satisfies both ear and mind
Mark Doty and Mary Oliver locate the essence of poetry.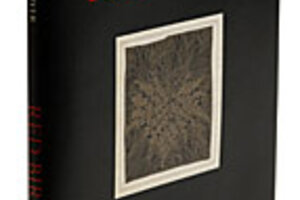 The best, and best-loved, contemporary poets do more than feel the pulse of the times or capture verbal snapshots. They also reveal something about the nature of poetry – what it is and why it resonates – that readers crave but don't find elsewhere.
Mary Oliver and Mark Doty do just that, though in vastly different ways.
Mary Oliver, whose new book Red Bird is at the top of the poetry bestseller list, has always written about the natural world, serving more as a mirror than a commentator. Her imagery and experiences do most of the talking, and the result is poetry that feels clear and untainted.
This remains true in "Red Bird," her 12th collection in poems, as in these lines from "The Orchard":
all winds blow cold
at last,
and the leaves,
so pretty, so many,
vanish
in the great, black
packet of time,
in the great, black
packet of ambition,
The ambition in those lines is both that of the trees and the poet, and Oliver turns the mirror on herself in many poems, though not in a direct or obtrusive way. As in her previous book, "Thirst," the order and fragility of the natural world prompt her to consider both human behavior and the Creator.
When she describes a panther, for example, she moves easily from the "puffs of its feet," on which it stands or waits, to:
Because, Sir,
you have given him,
for your own reasons,
everything that he needs: leaves, food, shelter;
a conscience
that never blinks.
The subtle reference to God broadens the scope of the poem without undermining it or making the language feel self-conscious. The lines in this and other poems have a quiet, memorable power, as if the reader had overheard Oliver at prayer.
The strongest poems in "Red Bird" – and there are many – have a similar ease and grace. They feel effortless and they employ a subtlety and refinement that allow Oliver to tackle challenging subjects – death, the abuse of the earth – without sounding preachy or predictable.
---