McMafia: coming soon to a location near you
The global underworld is a greater threat than terrorism. We ignore it at our peril.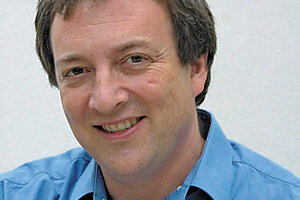 Courtesy of Ralph Glenny/Knopf
It began with a missing Audi. One morning, nearly two decades ago, reporter Misha Glenny went out to the parking lot of his Zagreb hotel and found his new car had skipped town.
Skipped the country, actually: a casualty of "Europe's fastest-growing industry," car theft. Mr. Glenny collected the insurance money. Some weeks later, his Audi turned up 200 miles away, in a market in western Herzegovina. Slowly, the veteran BBC correspondent began to see his small car as part of a much larger, bloodier, and more important story.
During the Yugoslav wars of the 1990s, a lucrative smuggling operation united combatants on both sides of the conflict to move great quantities of autos, cigarettes, women, and girls to the streets and brothels of Western Europe. In the past 20 years, with the collapse of the Soviet Union and the deregulation of financial markets, such local and regional networks have exploded into a worldwide criminal fraternity that continues to grow in scope and might.
---