Bestselling books the week of 3/4/10, according to IndieBound*
A look at what's selling best at independent bookstores across America.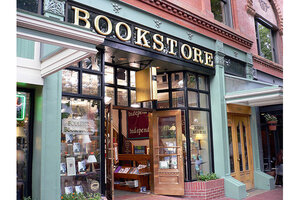 Flickr.com
HARDCOVER FICTION
1. The Help, by Kathryn Stockett, Amy Einhorn Books/Putnam
2. The Man From Beijing, by Henning Mankell, Knopf
3. The Girl Who Played With Fire, by Stieg Larsson, Knopf
4. Split Image, by Robert B. Parker, Putnam
5. The Postmistress, by Sarah Blake, Amy Einhorn Books
6. The Lacuna, by Barbara Kingsolver, Harper
7. Half Broke Horses, by Jeannette Walls, Scribner
8. Shadow Tag, by Louise Erdrich, Harper
9. Wolf Hall, by Hilary Mantel, Holt
10. The Swan Thieves, by Elizabeth Kostova, Little Brown
11. Union Atlantic, by Adam Haslett, Nan A. Talese
12. The Three Weissmanns of Westport, by Cathleen Schine, FSG
13. Noah's Compass, by Anne Tyler, Knopf
14. Horns, by Joe Hill, Morrow
15. Fantasy in Death, by J.D. Robb, Putnam
ON THE RISE:
---
Follow Stories Like This
Get the Monitor stories you care about delivered to your inbox.