Bestselling books the week of 3/25/10, according to IndieBound*
What's selling best in independent bookstores across America.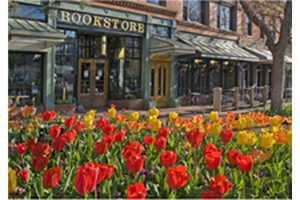 HARDCOVER FICTION
1. The Help, by Kathryn Stockett, Amy Einhorn Books/Putnam
2. House Rules, by Jodi Picoult, Atria
3. Major Pettigrew's Last Stand, by Helen Simonson, Random House
4. The Girl Who Played With Fire, by Stieg Larsson, Knopf
5. Abraham Lincoln, Vampire Hunter, by Seth Grahame-Smith, Grand Central
6. The Postmistress, by Sarah Blake, Amy Einhorn Books
7. Angelology, by Danielle Trussoni, Viking
8. The Three Weissmanns of Westport, by Cathleen Schine, Sarah Crichton Books/FSG
9. The Man From Beijing, by Henning Mankell, Knopf
10. The Weed That Strings the Hangman's Bag, by Alan Bradley, Delacorte
11. The Lacuna, by Barbara Kingsolver, Harper
12. Half Broke Horses, by Jeannette Walls, Scribner
13. The Surrendered, by Chang-Rae Lee, Riverhead
14. Wolf Hall, by Hilary Mantel, Holt
15. The Lost Symbol, by Dan Brown, Doubleday
ON THE RISE:
19. Walking to Gatlinburg, by Howard Frank Mosher
A harrowing Civil War era novel by the author of On Kingdom Mountain.
---