How well do you know Louisa May Alcott? A quiz.
Susan Cheever's biography is the most recent in a slew of biographies on the beloved author. Test your knowledge of Louisa May Alcott before cracking open the new tell-all.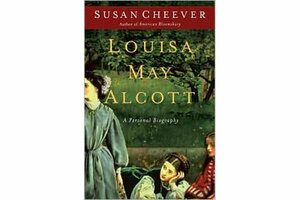 Question 1 of 11
1.

Louisa May Alcott lived with her family in a home dubbed the Orchard House, as did the fictional sisters of "Little Women." It still stands, as a museum, today. Where?
Silver Springs, N.Y.

Concord, Mass.

Philadelphia, Pa.

Cavendish, Prince Edward Island