Interview with Rebecca Newberger Goldstein, author of "36 Arguments for the Existence of God"
Rebecca Newberger Goldstein talks about her novel "36 Arguments for the Existence of God" – a book that goes places bestselling fiction normally avoids.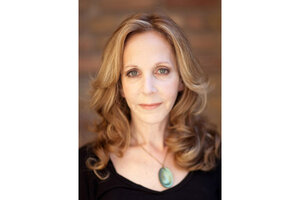 If there ever was an unlikely protagonist for a bestselling novel, it would be Cass Seltzer, the good-natured atheistic academic who stars in Rebecca Newberger Goldstein's 36 Arguments for the Existence of God. But then again, Goldstein herself – a philosophy professor and biographer of Spinoza – is an unlikely candidate for popular novelist.
Yet last year critics and readers alike rained praise on "36 Arguments for the Existence of God," her fifth novel. ("[D]azzling, sparked by frequent flashes of nonchalant brilliance," said The New York Times. "Thoughtful, witty, and – I cannot stress enough – really entertaining," proclaimed the Monitor's review.) This year, with the book newly released in paperback, Goldstein took a moment to talk with me about "36 Arguments for the Existence of God," how it came to be, why questions of faith never really go out of style, and whether or not she'll be willing to jump into fiction again.
What drew you to the notion of an academic satire with a sweet, earnest atheist as its protagonist?
My last book was a nonfiction about Spinoza. It was [subtitled] "The Renegade Jew Who Gave Us Modernity." Through that book I got drawn, in a peripheral kind of way, into the debate between the so-called "new atheists" and others. I started being invited to speak at various of the conferences of the new atheists, and I was just struck by the lack of communication between [atheists and believers]. I was struck by the lack of charity and the failure – on both sides – to understand what the other was getting at. And the amount of emotion that was involved.
---