Early Brontë story about an ungrateful rat is discovered
A composition written by Charlotte Brontë for a French instructor during her stay in Brussels was recently discovered in a Belgium museum.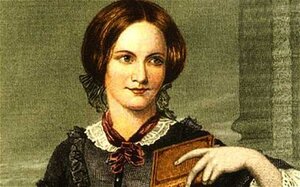 A short story written in French by a 25-year-old Charlotte Brontë was recently found in a Belgium museum and has been published, along with a translation and audio recording, by the London Review of Books (LRB). The first of 30 writing assignments composed for a French teacher, "L'Ingratitude" reads almost like a telescoped reimagining of Samuel Johnson's "Rasselas"; it is a parable about a young rat who, out of ennui, deserts his wise and caring father to explore the unknown world, realizes his folly too late, and is punished for his ingratitude.
Brian Bracken, an archivist, stumbled upon the short story, written in March 1842, while doing research on Constantin Heger, who taught French to both Emily and Charlotte Brontë during their stay in Brussels. Recognizing the sisters' gift with words, Heger developed courses specifically designed to nurture their talents and encouraged them to read extensively and to imitate the style of great French writers. Bracken speculates in the LRB that "L'Ingratitude" was largely inspired by the writings of La Fontaine and J.P. Florian: "La Fontaine's 'Le Rat qui s'est retiré du monde' is somewhere behind 'L'Ingratitude' – Charlotte even borrows some of its vocabulary. Florian's fable 'La Carpe et les carpillons', about disobedient and thoughtless children, may also have come into it."
---