Julia Child: 8 things that may surprise you
Decades after 'The Art of French Cooking' and her TV show were revolutionizing the way America cooked, Julia Child still seems to be everywhere. But how much do you really know about the famous chef? See if you can correctly answer the following eight questions.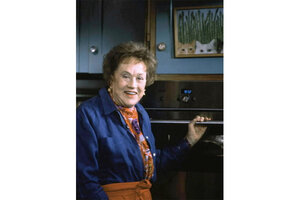 Question 1 of 8
1.

How did Julia Child feel about Dan Aykroyd's portrayal of her on 'Saturday Night Live'?
She hated it

She thought it was funny but wished they'd asked her first

She thought it was funny but didn't sound like her

She loved it