Young adults books quiz: Can you match the quote to the book?
Can you match these quotes to the well known young adult books they come from?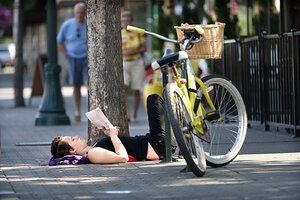 Jeff Horner/Walla Walla Union-Bulletin/AP
Question 1 of 16
1.

"For she had embodied the Great Perhaps – she had proved to me that it was worth it to leave behind my minor life for grander maybes, and now she was gone and with her my faith in perhaps."

Which book is this quote from?
"Wonder"

"Code Name Verity"

"Looking for Alaska"

"An Abundance of Katherines"