Nocturnes
The author of "Remains of the Day" offers up his first book of short fiction.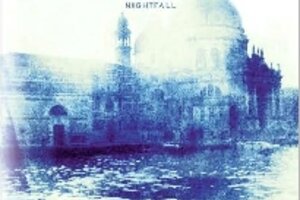 It's pretty wonderful when an established author still has the capacity to surprise readers after more than two decades and six novels – as Kazuo Ishiguro does in Nocturnes, his first book of short fiction.  
Ishiguro has tackled the theme of the banality of evil from multiple angles, most notably in characters so wrapped up in the minutiae of their quotidian lives that they fail to assess the darker, big picture – like the devoted butler in his Booker-Prize-winning third novel, "The Remains of the Day" (1990), and the students in his most recent, disturbing dystopia, "Never Let Me Go" (2005).
Compared to his novels, "Nocturnes" is light – but by no means lightweight. It is a cycle of five not-quite-novella-length stories linked by a shared concern with striving musicians and the challenges of art and love. His characters aspire to greatness yet scramble between hard, disappointing gigs playing saxophone, cello, or guitar for tourists in hotels or the Piazza San Marco in Venice. Their compromises raise questions about what defines success.
Although these stories, too, involve people absorbed in their narrowly focused interests, the confusing, surreal atmosphere that blankets "The Unconsoled" (1995), Ishiguro's novel about a renowned pianist, is largely absent.
Written in the first person, with a strong sense of voice, these stories – like his novels – also end largely on a note of resignation. But they are filled with dialogue, conversations between aspirants and has-beens that capture the eagerness for praise that drives these insecure performers.
---