The Year of the Flood
Margaret Atwood's dark, sharp, dystopic novel picks up where 'Oryx and Crake' left off.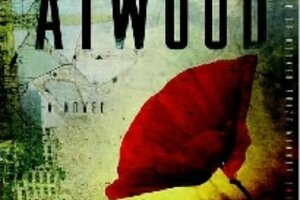 Hello, potential cult recruit. Before selecting a fictional dystopia, here are a few background points to help you adjust: 1. If you're going to join a cult, it's best not to have a highly developed fashion sense.
2. A tin ear and a fondness for rhyming slogans will make you a better team player. (If you can't imagine working "Australopithecus" into sacred music, you may wish to seek elsewhere.) And remember: "It's better to hope than to mope!"
3. Does your cult revolve around a prophecy? Then the future is unlikely to involve fluffy bunnies or everyone getting their own personal unicorn.
4. If your world has been designed by Booker Prize-winner Margaret Atwood, things won't have gone so well for the females of the species. (Although to be fair, pretty much everyone is in the soup this time.)
God's Gardeners, a cult of environmental activists who believe recycling and vegetarianism are holy duties, hew closely to the typical cult outline, with one crucial difference: Their prophecy – about most of humanity being destroyed by a "waterless flood" – actually comes true. "This was not an ordinary pandemic: it wouldn't be contained after a few hundred thousand deaths, then obliterated with biotools and bleach," writes Atwood in her new novel, The Year of the Flood. "This was the Waterless Flood the Gardeners so often had warned about. It had all the signs: it travelled through the air as if on wings, it burned through cities like fire, spreading germ-ridden mobs, terror, and butchery."
---