Summer 2010 reading guide
Which new summer releases should you pick up first?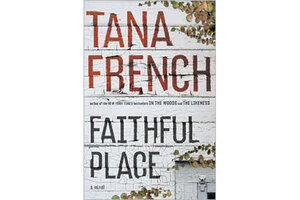 It doesn't matter whether you're stacking them into your suitcase or saving them on your Kindle, it still comes down to the same problem: The summer days are somehow never quite long enough to allow you to get through the stack of books that you've been amassing all winter.
And then what about all those tempting releases that the publishers have been saving for June? Bookstore shelves are going to be full of flashy new titles. Which are the must-reads for vacation – and which can really wait till next winter?
To help ease reading decisions, the Monitor has put together a summer 2010 reader's guide. Whether it's a thriller set in Saudi Arabia, the story of the rise of Facebook, or a literary biography spiked with Chinese history, we hope to lead you to the books that will keep you turning pages all summer long.
NEW NONFICTION: SUMMER 2010
If you read his 2006 book "The Last Mughal," then you are already aware of both the breadth of William Dalrymple's knowledge and his gifts as a writer of good prose. In his latest book, Nine Lives (Knopf Doubleday, 304 pp., $26.95), Dalrymple tackles a particularly complex and fascinating area of Indian culture as he profiles nine Indians – of widely varying backgrounds – all of whom continue to adhere to their ancient religious traditions, even in the face of the country's rapid modernization.
The Price of Stones (Penguin Group, 288 pp., $25.95)is being promoted as the African version of "Three Cups of Tea." Author Twesigye Jackson Kaguri grew up in rural Uganda and then returned home after studying in the United States determined to help his country's 2 million AIDS orphans by opening a free primary school for them.
---