A Moment in the Sun
From John Sayles, a "sprawling, wide-screen, Technicolor" novel of the Spanish-American War.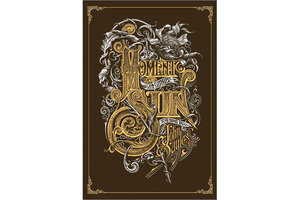 Two state executions frame the plot – and the politics – of John Sayles's A Moment in the Sun.
The first is carried out behind the walls of the Spanish military compound in Manila. The year is 1896, but the operation is Inquisitional: A petty political criminal is "judicially asphyxiated" via garrote – that is, strapped onto a seat as a metal band is slowly cranked tight around his neck. The few witnesses include soldiers and priests, and Diosdado Concepción, an undercover Filipino nationalist with an Eastman Bullet camera concealed under his coat. The gruesome snapshots will appear in an insurrectionist paper. Diosdado, one of about a half-dozen rash young men at the center of the concentric orbits of "A Moment in the Sun," is henceforth a fugitive, smuggled in the hold of a banana boat to Hong Kong, and further into history.
Five years and close to 1,000 pages later, we arrive at Auburn Prison, New York. The condemned is Leon Czolgosz, the anarchist assassin of U.S. President McKinley (called here simply the Assassin).
---