How the American dream went global: interview with Fareed Zakaria
Even as America's middle class plateaus, says author and CNN host Fareed Zakaria, emerging nations are celebrating a confident new class of consumers.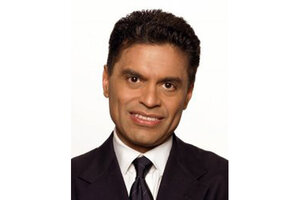 When global affairs expert Fareed Zakaria started writing "The Post-American World," it was 2006 and, despite the war in Iraq, the United States was dazzling global onlookers with its unmatched military power, seemingly limitless riches, and cultural supremacy. Yet, Zakaria, now a CNN show host and editor at large of Time magazine, foresaw "the rise of the rest."
In this third great power shift of the modern era, countries worldwide – China, India, Brazil, and others – experience economic growth at previously unthinkable rates, as the US falters. I spoke with Zakaria about his theory, how it's playing out, and his revised work, The Post-American World, Release 2.0.
Q.You wrote the original book before the US economy collapsed. How did the financial crisis affect your thesis?
A. I'd be kidding if I said that I predicted the financial collapse. But what's fascinating is that the financial crisis powerfully accelerated the forces I describe in the book. Its net effect has been to lower economic growth rates in the Western world, but to keep the growth rates in emerging markets largely unchanged.
The growth in emerging markets is not just at the economic level. It's also happening in terms of psychology. Chinese, Indians, and Koreans are feeling a much greater sense of political confidence and assertiveness. You see this on the world stage everywhere.
---