Literary Brooklyn: The Writers of Brooklyn and the Story of American City Life
From Walt Whitman to Jonathan Safran Foer, Brooklyn holds a unique place in America's literary history.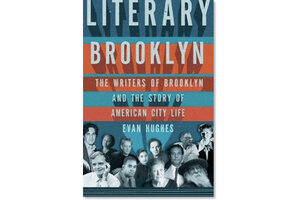 "Really, it's as quiet here as the country!" marveled Anglo-American poet W.H. Auden upon arriving in Brooklyn in 1939. "For the first time I am leading a life which remotely approximates to the way I think I ought to live."
Auden was not the first – and certainly not the last – great writer to discover the peculiar charms of New York City's most populous borough. Quieter than Manhattan, more human in scale, less terrifyingly expensive (in some neighborhoods anyway), Brooklyn has been providing refuge and inspiration for writers at least since Walt Whitman arrived in 1823 as a child of 3.
Today, "Brooklyn cool" has surged to such a degree – taking all the writers with it – that Malcolm Gladwell recently quipped: "Intelligent thought is not dead in New York. It has simply moved to Brooklyn."
---