Aleph
From lurid sexual fantasies to New Age platitudes, "Aleph" marks a low point for Paulo Coelho.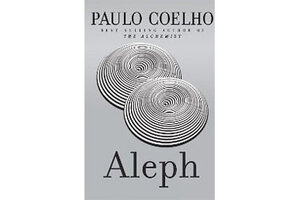 Paulo Coelho's new autobiographical novel Aleph is "Lost in Translation" for the New Age set, but – sadly – with none of the 2003 film's wry intelligence or humanity.
In "Aleph" Coelho takes up the narrative of a middle-aged man frustrated with his stagnating life and the young nymph whose companionship makes him feel alive again. Like the characters played by Bill Murray and Scarlet Johansson, "Aleph"'s Paulo and Hilal find each other during a period of spiritual seeking.
Unlike the characters in the film, each holds the key to a spiritual roadblock that the other faces. In the course of a train ride across all 9,288 kilometers of the Trans-Siberian Railway, Paulo and Hilal experience a meeting of souls that involves traumatic encounters with past lives, trance states, energy field assessments, and the Spanish Inquisition.
"Lost in Translation" is not the only other work evoked here. The two spend several chaste nights in each other's arms, Hilal completely naked or nearly so. This could be lifted directly from the pages of Joseph Lelyveld's 2010 biography of Mahatma Gandhi, "Great Soul." In that book, Lelyveld offers evidence that Gandhi too invited young women to his bed.
---