Year of Reversible Loss
A posthumous memoir from longtime Monitor poet Norma Farber.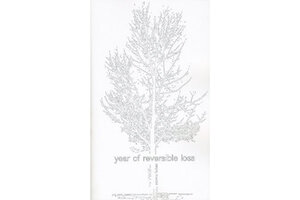 After the death of her longtime husband, poet and novelist Norma Farber kept a journal in which she explored the landscape of grief. Now, almost three decades after her own passing, Year of Reversible Loss has been published, allowing fans to share that private journey.
And what an unexpected journey it is. The first surprise comes from the unlikely title. Can the loss of a loved one be "reversible"?
Farber, who published more than 30 books, arrives at her answer slowly, beautifully, while weaving a seamless mix of prose and poetry. The distinctive approach reflects her changing moods and perceptions, right from the opening page. There, she announces that "last night you died" before shifting, a few lines later, to three haunting haiku:
Sign your name on the wind
then I'll know which way
to follow you.
How silent my body feels:
hush of my shoulders
upholding the weightlessness of loss.
A gaunt moon.
I need my light
to free the stone from its shadow.
The concentrated form allows Farber to express her feelings – and maintain some distance from them – at a time when her loss is numbingly new.
By the second page, Farber shifts her focus both outside her apartment window and inside, to a six-foot dogwood cutting she received from the complex's gardener. The branch slowly blooms in its strange new environment, yet for Farber, who was also "pruned," the process takes much longer.
Weeks pass as she ponders her loss through various lenses, including music, history, and mythology. In July, for example, she wonders about a woman who survived the siege and mass suicide at Masada, saying, "Take me to that cave, that close escape." In September, she considers floods and says, through the mythical figure Pyrrha, "something fishy about survival."
---