Johnson's Life of London
The other eternal city: Boris Johnson brings a collection of famous Londoners to life.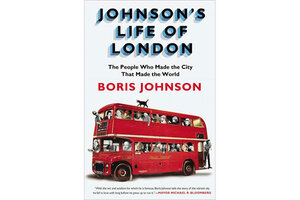 When the18th-century lexicographer Samuel Johnson was planning his famous "Dictionary of the English Language," he boasted he would finish the project in three years. Someone observed that 40 members of the French academy took 40 years to complete their dictionary, but Johnson was unimpressed. "Let me see," he replied, "forty times forty is sixteen hundred. As three to sixteen hundred, so is the proportion of an Englishman to a Frenchman."
Hints of this same wit and swagger permeate the latest work of a different Johnson: Boris Johnson, a former journalist and current mayor of London. In Johnson's Life of London, he aims to do for London what James Boswell did for Samuel Johnson in his Life of Johnson: capture an intricate subject in an indelible style.
At just over 300 pages, Boris Johnson's book is less than a third as long as Boswell's mammoth biography of Samuel Johnson, who lived a mere 75 years. London, on the other hand, has a more daunting longevity. From its swampy origins as a backwater of the Roman Empire to its ascension as a global cultural and economic force, London presents a prospective biographer with nearly 2,000 years of private and public life.
---