The Fish That Ate the Whale
'The Fish That Ate the Whale' is an elegantly written cautionary tale about how hubris can destroy a powerful company.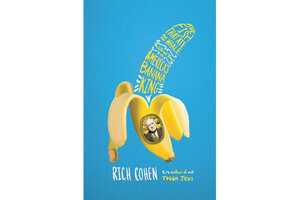 Georges Doriot, the eminent Harvard Business School professor and widely acknowledged "father of venture capital," had an annual ritual: He would have his students examine a Boston business directory from 100 years prior and then ask them how many of those businesses were still in operation. Invariably, the response ranged from few to none. It was a sobering introduction to the ephemeral nature of even the most well-known and powerful American companies. In Rich Cohen's wonderful The Fish That Ate the Whale, we are introduced to just such a vanishing corporation, United Fruit Company, and its peripatetic and hyper-focused leader, Samuel "Sam the Banana Man" Zemurray.
Cohen, author of the best-selling "Tough Jews" and "Sweet and Low," has exhaustively researched Zemurray, a Russian émigré who arrived in New York City in 1891 with hardly a cent to his name and who, through hard work, ambition – and not a little luck – rose to become head of United Fruit for approximately 25 years, from the early 1930s through the 1950s. Cohen describes the young Zemurray as "hardened as the men in Walker Evans' photos, a tough operator, a dead-end kid" – a scrappy worker who demonstrated that one didn't need to be a Rockefeller to understand the basics of success: start at the bottom, fight your way to the top.
---