Lean In: Women, Work, and the Will to Lead
Sheryl Sandberg's new book is a lightning rod for controversy. Will it be a catalyst for change?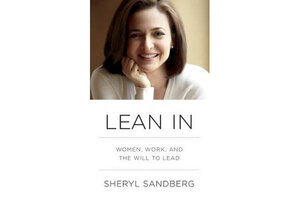 When a high-powered executive publishes a book on leadership, there are good reasons to be skeptical. Thin on substance, high on self-flattery, this genre too often is simply PR dressed up as nonfiction.
But Lean In: Women, Work, and the Will to Lead by Sheryl Sandberg is an unexpected alternative to a sorry template. Sandberg – chief operating officer of Facebook, formerly a Google vice president and chief of staff at the Treasury Department – has written a brave book that is unabashedly personal and political.
It is provoking, too. "Lean In" ignited a spirited debate more than a month before it was even published. Talk about your cultural trigger! A high-profile woman discussing women and work, plainly stating that sexism is still part of our everyday lives? This is lightning-rod material.
Sandberg knows it, too. In the book, she tells stories about her experience bringing up gender in the workplace and unleashing unease, dismissive "humor," defensiveness, and backlash. And with "Lean In" making headlines, Sandberg has become a target. Some critics shame her for making gender her "thing," overplaying its significance; those on the other end of the spectrum complain that she buys too heavily into "trickle down feminism," neglecting the challenges of women who don't share her privileges, including the backing of one of the most powerful companies on earth.
There's the context. Let's get to the text.
---