Most well-read cities: Three Virginia cities on Amazon top 20 list
Most well-read cities included Alexandria, Va., which came out ahead of Cambridge, Mass., and Berkeley, Calif., in the Amazon list. The top 5 most-well read cities also included Ann Arbor, Mich., and Boulder, Colorado.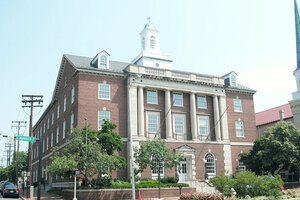 Albert Herring
New York and Boston may strike many as more intellectual but Alexandria, a small urban area in Virginia just outside Washington, D.C., is the most well-read city in the United States.
Alexandria was one of three Virginia cities on the Amazon.com list of the 20 most well-read cities. It topped Cambridge, Massachusetts, the home of Harvard and the Massachusetts Institute of Technology, and Berkeley, California to take the top spot.
Ann Arbor in Michigan and Boulder, Colorado rounded out the top five, while Miami, Florida, which is better known for its balmy climate, enticing beaches and nightlife came in sixth.
---