Highest Duty
READER RECOMMENDATION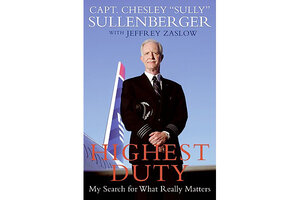 Highest Duty by Capt. Chesley "Sully" Sullenberger is a wonderful read. Capt. Sullenberger embodies so many wonderful qualities. He has great integrity, intelligence and deep love. I recommend his book to everyone and especially to young men as a guideline for life.
---
Follow Stories Like This
Get the Monitor stories you care about delivered to your inbox.