Reader recommendation: The Origin of the Species
Monitor readers share their favorite book picks.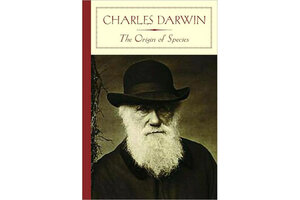 I just finished reading The Origin of Species by Charles Darwin. After hearing about this book all my life, I finally read the original, still controversial in some quarters after 150 years. Darwin's elegant prose and powerful reasoning became even more enjoyable after I visited a science museum and saw how most of his ideas still stand.
---
Follow Stories Like This
Get the Monitor stories you care about delivered to your inbox.