How to read "Game Change"
(Read article summary)
"Game Change" by Mark Halperin and John Heilemann offers more heat than light.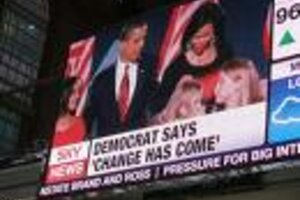 If you were one of the voters who enjoyed viewing the 2008 election of Barack Obama to the US presidency as a lofty symbol of change, scanning "Game Change" by Mark Halperin and John Heilemann may – sadly – convince you of the opposite. The book, by two high-profile campaign reporters, is only being released today. But it is already making headlines of the least attractive variety.
Among the most-talked-about/blogged-about tidbits in the book:
– Senate majority leader Harry Reid's racially insensitive remarks about President Obama's appeal as a "light-skinned" African American "with no Negro dialect, unless he wanted to have one."
– Reports of a "war room within a war room" within the Hillary Clinton campaign, allegedly pulled together to deal with questions about Bill Clinton's fidelity, including rumors that he was having "a sustained romantic relationship" with an unidentified woman.
---