Caldecott, Newbery Medal winners announced
(Read article summary)
Exactly as predicted, Rebecca Stead ("When You Reach Me") and Jerry Pinkney ("The Lion & the Mouse") took top honors.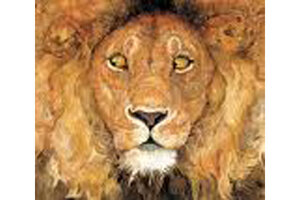 There was much acclaim but few surprises. The bloggers called it exactly right when they predicted that Rebecca Stead would win this year's Newbery Medal for her sharp, clever, young adult mystery "When You Reach Me" and that author/illustrator Jerry Pinkney would take the Caldecott Medal for his gorgeous picture book "The Lion & the Mouse."
"When You Reach Me" was lauded as a winner almost from the moment that it appeared last summer. Reviewing the book for the Monitor last July, Augusta Scattergood was already predicting that, "Boys and girls, parents, teachers, and probably the grown-ups who hand out awards won't want to miss Rebecca Stead's completely original, fascinating, and well-crafted novel."
The complex, twisty mystery story neatly braids together plots and subplots involving a 12-year-old named Miranda, her single mom, and their life in a Manhattan apartment building in 1979. Clues to help unravel the mystery lie in the novel that Miranda carries everywhere with her – children's lit classic and 1963 Newbery Medal winner "A Wrinkle in Time" by Madeleine L'Engle.
"The Lion & the Mouse" was also heavily favored as the Caldecott Medal awardee. Pinkney has won multiple awards throughout his career as an author and illustrator of children's books, including five Caldecott Honor citations. In "The Lion & the Mouse," Pinkney uses watercolor to retell Aesop's fable of the lion and the mouse who save each other's lives. The Monitor reviewed the book last fall, calling it "a magnificent rendering of the old tale ... colors glow, emotions sing, and each detail entrances as the tiny mouse finds a way to help his majestic friend" and predicting that it was "sure to garner some awards of its own."
---