Beyond "Harry Potter": 5 interesting tales of plagiarism
(Read article summary)
J.K. Rowling is only one of many well-known authors to face charges of plagiarism.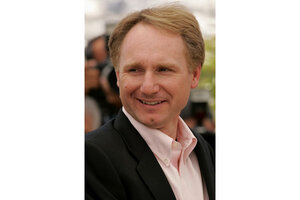 Newscom
Last week, "Harry Potter" author J.K. Rowling was named as a defendant in a lawsuit in a London court. It's not the first time that Rowling has faced such charges. This time, the estate of author Adrian Jacobs claims that key concepts appearing in her book "Harry Potter and The Goblet of Fire" were lifted from Jacobs's 1987 book "The Adventures of Willy the Wizard." Rowling calls the charges absurd; the Jacobs estate, instead, says the suit is "a billion-dollar case."
Rowling is hardly the first well-known writer to face plagiarism charges. The results of such charges tend to vary widely. Some end up dismissed as without merit, others ruin careers, and yet others seem simply to disappear.
Here are five of the more high-profile cases to spring up in recent years:
– Charges that Dan Brown largely copied "The Da Vinci Code" from an earlier novel. Michael Baigent and Richard Leigh, two of the three authors of the 1987 "The Holy Blood and The Holy Grail," charged that Brown stole some basic elements of the plot of their book for his 2003 blockbuster "The Da Vinci Code". Baigent and Leigh lost their 2006 case against Random House – Brown's publisher – in a London court and then were defeated again on appeal. The two were also forced to pay the bulk of Random House's legal costs. The trial did, however, put "The Holy Blood and The Holy Grail" on bestseller lists.
---