Is "Bree Tanner" failing to fly off the shelves?
(Read article summary)
Some bookstores say "The Short Second Life of Bree Tanner" isn't selling at "Twilight" speed.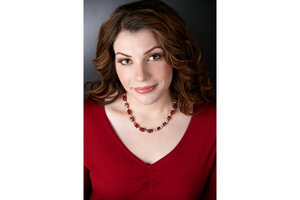 Little Brown and Co.
Are copies of "The Short Second Life of Bree Tanner: An Eclipse Novella" by Stephenie Meyer, released just this weekend, failing to sell like vampiric hot cakes? According to ShelfAwareness, a newsletter aimed at the independent bookstore community, "Anecdotal evidence pointed to slow sales in [independent bookstores] of the book, particularly compared to the 'Twilight' series from which it was spun off."
Of course, perhaps that should come as no surprise. Given that the four "Twilight" teen vampire novels have now sold more than 100 million copies worldwide since 2005, it would be fair to say that most books sell more slowly.
And sales of the new novella may also be affected by the fact that Meyer, as a gift to her fans, is making "Bree" available free of charge at breetanner.com, from June 7 to July 5.
---