J.K. Rowling talks with Oprah
(Read article summary)
J.K. Rowling opens up to Oprah about fame and its pressures.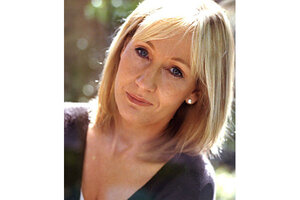 And you thought that Jonathan Franzen was big news! Oprah scored big this season, announcing just today that this Friday she will be airing a recent interview she did in Edinburgh with Harry Potter author J.K. Rowling.
Rowling rarely does interviews but her decision to meet with Oprah may have been influenced by the upcoming November release of "Harry Potter and the Deathly Hallows: Part 1" – the next movie in the Harry Potter franchise.
Rowling's US publisher Scholastic has released a few excerpts from the interview. According to Scholastic, Rowling told Oprah about the moment she first realized the life-changing magnitude of her celebrity. It was on her second book tour in the US.
---