Banned Books Week: 5 books almost anyone might want to ban
(Read article summary)
Even ardent opponents of censorship could hesitate when it comes to titles like these.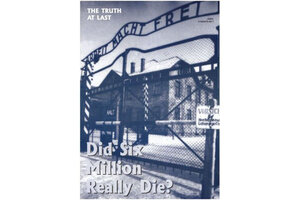 Banned Books Week invites a welcome, if predictable, torrent of publicity. "Communities [must] stand up against censorship," implores the AARP's Bulletin on Books. "It's easy to take the First Amendment for granted," muses Time Magazine. "Censorship denies our freedom as individuals to choose and think for ourselves," writes the Athens Banner-Herald.
It is, undoubtedly, an important message.
German poet Heinrich Heine wrote in an 1821 play, "Where they burn books, they will ultimately burn people."
Some 112 years later, Nazis torched thousands of books before training their fire on people.
Throughout history, groups have sought to ban – and burn – books, as if so doing would extinguish the message, the subversion, or the "filth" contained therein. Sadly, it's hardly a thing of the past. Current events have an uncanny way of mimicking history – remember Terry Jones, the Florida minister who planned to hold a Quran-burning at his Gainesville church Sept. 11th?
---