Harlan Ellison talks about unfinished business
(Read article summary)
Harlan Ellison – the fabled sci-fi writer credited with the best-ever episode of "Star Trek" – says he's coming to the end.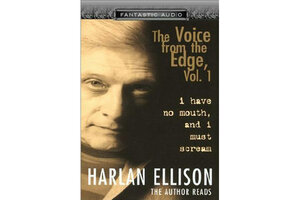 Harlan Ellison says he's dying.
That would mark an era's end, whether you love the author or hate him – and so few remain neutral that he once inspired an "Enemies" as well as a "Friends" group.
As one reviewer wrote, "Ellison has written so many novels, stories, screenplays and teleplays – both in the sci-fi genre and out – it's unlikely any living person over the age of 30 hasn't watched, read or heard something Ellison created or inspired. He wrote what is considered the single greatest episode of the original 'Star Trek,' called 'City on the Edge of Forever'; he wrote many of the best episodes of 'The Twilight Zone' and 'The Outer Limits'; his work inspired James Cameron's original 'Terminator' film, and he edited what many say is the greatest sci-fi anthology ever, 'Dangerous Visions' and its first sequel, Again Dangerous Visions.' "
(For myself, I'd add to the achievements list "Jeffty is Five," which readers of Locus magazine once voted the best short story of all time.)
---