The best Twitter hashtags for writers and readers
(Read article summary)
There are writing and book conversations happening 24/7 on Twitter.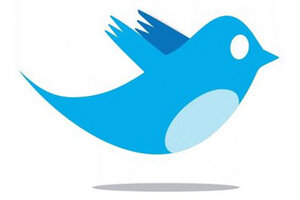 Love to talk about books and/or writing? Hungry for a good conversation? Look no farther than your Twitter account. You'll find so many options. All you have to do is learn to use that handy little hashtag – that's the pound sign (#) followed by a topic word or phrase.
There are so many Twitter conversations for writers and book enthusiasts to enjoy – more than one every day of every week. Participate by including the full hashtag in your tweet – it does count toward your 140 characters, but without it, other people won't "hear" you.
Most chats are guided to some extent, and they run for about an hour weekly, but a hashtag can be used 24/7. Readership will be less outside the scheduled chat time but still existent. Most moderators prefer conversationalists so save any self-promoting tweets for after-hours.
For starters, here's a list of some of my favorite writing and book-related chats.
Daily
Boast about your writing progress, seek support, and buoy others by marking your posts with #amwriting or #writegoal; #amediting, #editgoal, or #amrevising. Stuck? You can always #askagent. These hashtags don't have a time or date expiration.
You can actually do some writing and reading by participating in a meme such as #badjobsinnovels (one-tweet descriptions of the minor stock characters our heroes forget), #firstdraftmovielines (one-tweet fictitious lines for real films), #failedchildrensbooktitles (self-explanatory, think humorous), #Shakespalin (after Sarah Palin referenced Shakespeare in one of her tweets, the Twitter community took to their own accounts to quote Palin with the Bard's language and flair). The Twitter user @nyneofuturists posts a weekly prompt to inspire one-tweet plays. The hashtag for this is always #tp (as in, twitterplay), followed by the prompt's number; for example, #tp86. The participation in these discussions naturally dwindles over time, just as any conversation does.
---