NaNoWriMo: Should you love it or hate it?
(Read article summary)
A NaNoWriMo critic kicked up some dust this year, suggesting that all those striving authors might be better off keeping their books to themselves.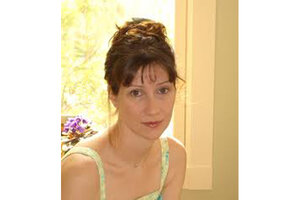 Terence W. Bailey
Plenty of people think they've got a book inside them. Is that where most of them should stay?
That's the debate that broke out during this year's National Novel Writing Month, a 12-year-old project that encourages participants to set aside November 1-30 to write a 50,000-word novel. "NaNoWriMo," as it's semi-pronounceably called, started with 21 friends in 1999. Last year, it attracted more than 165,000 would-be novelists, with more than 30,000 completing the goal, organizers said.
Updates for 2010 are bursting out on Twitter even as I type and as participants find themselves approaching (or failing to approach) the finish line.
The whole thing looks fun and inspiring to me. My own deadline-driven soul thrives on due dates; I don't know that I'd ever complete a project as large as a novel without one. But to Salon co-founder Laura Miller, the whole NaNoWriMo exercise seems a waste of time.
Writing earlier this month, Miller pointed out that – despite the fact that the contest can claim a major commercial success in Sara Gruen's "Water For Elephants" – even its official guidelines acknowledge that much of the writing NaNoWriMo produces will be wretched. Many participants apparently ignore the official advice to revise, Miller wrote, with editors and agents "already flinching in anticipation of the slapdash manuscripts they'll shortly receive."
But her main point is that it's readers who need nurturing and development, not aspiring writers.
"I'm not worried about all the books that won't get written if a hundred thousand people with a nagging but unfulfilled ambition to Be a Writer lack the necessary motivation to get the job done," Miller wrote. "I see no reason to cheer them on. Writers are, in fact, hellishly persistent; they will go on writing despite overwhelming evidence of public indifference and (in many cases) of their own lack of ability or anything especially interesting to say."
---