"Wimpy Kid" creator Jeff Kinney talks about his day job
(Read article summary)
Despite his remarkable success as an author, Jeff Kinney likes a "normal life" with a 9-to-5 job.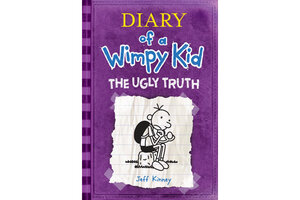 After Jeff Kinney failed to get his cartoons picked up by a newspaper syndicate, he posted his content online instead.
Within a year of its debut, Kinney had 12 million readers for the online version of "Diary of a Wimpy Kid," which follows the story of the comically awkward pre-teen Greg Heffley using a lively, graphic novel format.
As his legions of fans already know, Kinney's success as a cyber sensation has also made him a huge force in that most traditional of venues, the printed book. The fifth volume in his "Diary of A Wimpy Kid" book series, "The Ugly Truth," was released last month with a first printing of 5 million copies, selling more than 375,000 copies on its first day of sale. The "Wimpy Kid" series is a fixture on national bestseller lists, and the books have been sold in more than 37 countries in 35 languages. A "Diary of a Wimpy Kid" movie premiered this year, and a second film adaptation will hit theaters next March.
For Kinney, there's no real reason to choose between new media and the traditional variety, since his various media platforms seem to be mutually enriching each other.
"I think of them as two completely different markets," Kinney said of his online readers and his book readers. "Having it online for free hasn't limited the market for the books."
Before the first "Wimpy Kid" book was published in 2007, the story gained a readership online at funbrain.com, where it still appears.
When Kinney landed a multi-book deal for "Wimpy Kid" with publisher Harry N. Abrams in 2006, "I insisted that it had to stay online. I could see the tremendous reach of the web," Kinney said in an interview from his home in southern Massachusetts.
---