Google eBooks: Does it give independent bookstores a fighting chance?
(Read article summary)
Google eBooks is taking digital books to the next level – and that may be a good thing for small booksellers.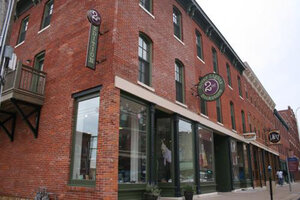 When big-name retailers move into town, it's usually bad news for mom and pop shops. The trifecta of retail giants – Walmart, Home Depot, and Amazon – have all displaced thousands of small businesses.
But with Google eBooks' high-profile entry into the e-book market, some independent booksellers may be breathing a sigh of relief.
That's because Google eBooks carves out a key role for independent booksellers, who can host and sell Google's eBooks on their websites, allowing them to leap into the e-book game long dominated by Amazon and fast becoming a significant portion of book sales.
"We are quite pleased with this," says Michael Tucker, president of the American Booksellers Association in Tarrytown, NY. "We think this will be a boon for independent booksellers to offer customers digital format books. We wanted to [join the e-book market], but we had no ability to do that until now."
Google eBooks is taking digital books to the next level, an e-book 2.0 of sorts. Google's model allows readers to buy books directly from Google or from online retailers, including independent bookstores. Readers can add their books to an online library connected to their Google account and access it on any device with an internet connection, transforming most any device with a web browser (personal computers, smartphones, tablets, and yes, the Sony Reader and Barnes and Noble Nook) into an e-book reader.
---