Elizabeth Bishop centennial
(Read article summary)
To celebrate the centennial of the birth of Elizabeth Bishop, some of her previously unpublished writing is being released.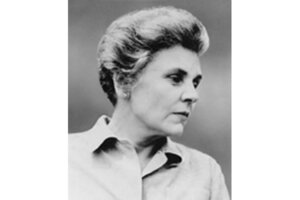 After 100 years, who couldn't use a facelift?
That seems to be the idea behind a new line of Elizabeth Bishop books being released today to mark the centennial of Bishop's birth. The publishing project repackages material from previous books but also includes other material that hasn't been brought between covers before. The book releases coincide with public celebrations of Bishop's birthday centennial this week in New York City and Boston.
Born in Worcester, Mass. on Feb. 8, 1911, Bishop had become known as one of America's leading poets before her death in Boston on Oct. 6, 1979. Bishop also penned a number of prose pieces, including travelogue, and she was a boundlessly prolific letter writer, too.
6 books to beat the winter blues
Farrar, Straus and Giroux is releasing three books today that hint at Bishop's productivity across multiple genres.
"Poems," issued in a $16 softcover, includes all of the poems that Bishop saw into print and a selection of unfinished, posthumously published work.
---