A new book from Maurice Sendak
(Read article summary)
Award-winning children's author Maurice Sendak will release a new book this fall, the first he has both written and illustrated in 30 years.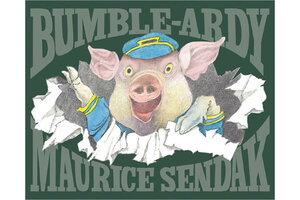 Let the wild rumpus start!
Maurice Sendak, beloved author-illustrator of "Where The Wild Things Are" and more than 100 other titles, has a new book coming out in the fall.
The Wall Street Journal's blog "The Juggle" said it's the first book that the 82-year-old has both written and illustrated in nearly 30 years.
A Journal article reported that Harper Collins will publish the new Sendak work, Bumble-Ardy, "the story of a pig who has his first-ever birthday party when he turn 9." The seed for the story was planted in 1971 with an animated "Sesame Street" short by Sendak. (Bumble-Ardy was a boy in that story, though, not a pig.) Sendak told the Journal that he had been unable to forget the character: "He was funny. He was robust. He was sly. He was a sneak. He was all the things I like."
---