"Tokyo Vice" author Jake Adelstein ponders the Japanese response to disaster
(Read article summary)
Is the Japanese response to disaster different from that of Americans? Yes and no, says author Jake Adelstein.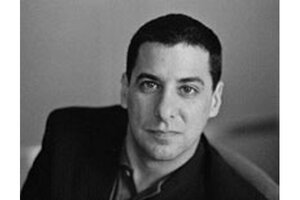 Jake Adelstein was more than just a stranger in a strange land when he took a job as a journalist at Japan's largest newspaper in 1992.
On top of trying to figure out a foreign culture, he was tasked with delving into an underground world of organized crime and seedy crooks.
Then there was the matter of his religion. During his job interview, he was asked what he thought about the theory that Jews (like him) control the world economy. If that was true, he replied, "do you think… I'd be applying for a job as a newspaper reporter here?"
10 novels in translation you should know
Armed with a protective bit of attitude, Adelstein stayed at the newspaper until 2005. He writes about his years of crime reporting in his well-received 2009 book Tokyo Vice: An American Reporter on the Police Beat in Japan.
Adelstein left the newspaper Yomiuri Shinbun newspaper in 2005 and now works with Polaris Project Japan, an organization that combats human trafficking and sexual exploitation. I asked him this week to provide some insight into how the recent disasters are affecting the country he knows so well.

Q: What kinds of responses to the disasters have been quintessentially Japanese, things that people wouldn't do in, say, the US?

What is very Japanese is the mood of austerity that has led numerous organizations to cancel events and many shrines to cancel their annual festivals. The word 自粛 (jishuku, "to refrain") is constantly on the lips of people. This is partly in respect for those who are suffering and to express mourning.
---