National Poetry Month: How and why I celebrate
(Read article summary)
Based on my own experience, I still think of television as an especially powerful tool in raising poetry's profile.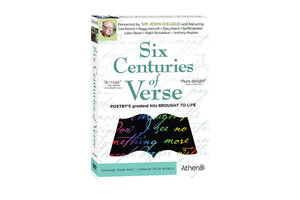 After graduating from college and escaping the demands of required reading, I didn't expect to encounter much poetry. I'd studied to be a journalist, after all, a profession in which writers are encouraged to say exactly what they mean. Poets, who had a habit of writing in riddles, seemed an unlikely source of inspiration for my new work and life.
But less than a year after leaving campus, while home alone recovering from minor surgery, I got bored enough to watch a public television documentary about Elizabeth Bishop. It was part of "Voices and Visions," a landmark 1988 series about major American poets that featured Bishop, Robert Frost, Wallace Stevens, Walt Whitman and many others.
Still groggy from pain pills, I drifted in and out of sleep while actress Blythe Danner lent her elegant voice to such affecting Bishop poems as "Questions of Travel" and "The Moose." Bishop had a genius for capturing the alternately liberating and confining strangeness of being human, and listening to her stanzas drift over my sofa, I felt an odd sense of levitation. But then again, as I told myself at the time, maybe this had more to do with my drug-addled brain than Bishop's peculiar art.
---
Follow Stories Like This
Get the Monitor stories you care about delivered to your inbox.