How seven "lost stories" by Dr. Seuss surfaced on eBay
(Read article summary)
Dr. Seuss's publisher says these "lost" stories originally published in magazines are "as good as anything in the already-published canon."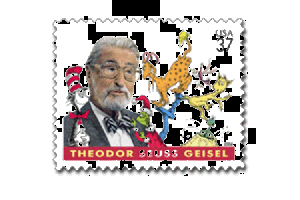 It's a great year for people who love children's literature. First we got word of a new Maurice Sendak book, now there's news of seven "lost stories" from Dr. Seuss.
"The Bippolo Seed and Other Lost Stories" will be published in September, Random House announced, featuring stories by beloved children's author Theodor Seuss Geisel that had originally appeared in magazines in 1950 and 1951 and have never been collected in book form. Random House said that the book's introduction describes the stories as "transitional" ones in Seuss's approach to writing for children, written in a period during which he shifted from writing predominately in prose to his well-known rhymes. Stories include "The Strange Shirt Spot," which the publisher described as the inspiration for the bathtub-ring scene in "The Cat In The Hat Comes Back."
The stories were originally published in Redbook magazine, according to the San Diego Union-Tribune, and were known to Seuss collectors and scholars, but to few others.
---