In Zimbabwe, hope behind the horror
(Read article summary)
Peter Godwin's book, "The Fear: Robert Mugabe and the Martyrdom of Zimbabwe," is about more than tragedy.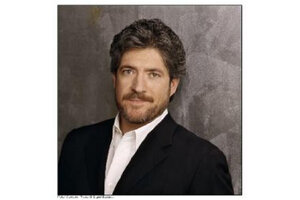 Author and journalist Peter Godwin returned to his home country of Zimbabwe to bid a bitter farewell – at long last – to the dictator Robert Mugabe. Instead, as he tells in his new book "The Fear," Godwin watched a crumbling African country reach new depths of violence and tragedy after the 2008 election, all beyond the vision of forbidden foreign journalists.

I found "The Fear" to be both immensely readable and overwhelmingly sad. Monitor reviewer Tracey Samuelson refers to Godwin's "heartbreaking journey of witnessing," saying "it becomes the reader's burden as well."
---