3 George R.R. Martin books that I like better than "Game of Thrones"
(Read article summary)
"Game of Thrones" is compulsively readable, it's true, but I prefer the kinder, gentler, early works of George R.R. Martin.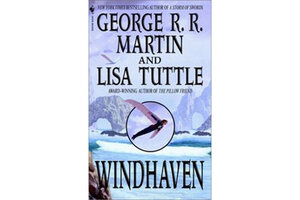 George R.R. Martin will head out on tour this summer for "A Dance With Dragons," the long-awaited new installment in his "Game of Thrones" series. My town, Seattle, is one of the few to make the tour cut, but I won't be among the expected throngs. As I suspected after reading Book 1 in the fantasy series, the epic story was compulsively readable – but also too violent, too randomly ruthless to keep my allegiance. It seemed Martin was creating an emotional connection with characters purely to set them up for their awful final fates.
If you felt the same, you might enjoy a few gentler, kinder books, also by a talented fantasy and science fiction writer – that same George R.R. Martin, in his earlier years. The plots of his earlier books are simpler – which can be seen as a plus or minus – but still engrossing, while their characters are more sympathetic and their fates generally more compassionate.
"Game of Thrones" junkies: Try our quiz
Looking at online reviews of these earlier Martin works, it's striking how the main criticisms are that they are not for "Game of Thrones" fans. If that's the reason Martin's current fans didn't like them, it stands to reason that those turned off by "Thrones" might want to give them a try. Some of my favorites, which I read as a teen but still enjoy through adult eyes, are:
---