Amanda Hocking, John Locke: poster children for self-publishing success?
(Read article summary)
The surprising careers of self-published writers like Amanda Hocking and John Locke may raise as many questions as answers.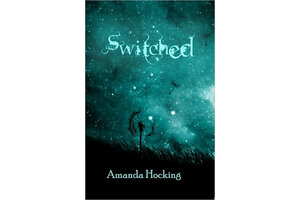 It is, by all accounts, a remarkable story. A 20-something writer is rejected by so many publishing houses that she finally sails right past them – straight up the charts and into the record books, rapidly propelling her self-published e-books on to sales of 500,000-plus. There's talk of movie rights, more books, and then the e-book indie queen announces she's coming out with four new books published by – you guessed it – a traditional publishing house.
The indie phenom and e-book millionaire is, of course, 26-year-old Amanda Hocking, who's made publishing history with her self-published "Trylle Trilogy" series, young-adult paranormal fiction available for download for between $0.99 and $2.99. Her new project: a four-book series called "Watersong," for which she's recently closed a $2-million deal with St. Martin's Press.
Why the move?
"I only want to be a writer," Hocking says. "I do not want to spend 40 hours a week handling e-mails, formatting covers, finding editors, etc. Right now, being me is a full-time corporation."
Hocking's story has raised new questions about the choice writers now have: self-publishing versus traditional publishing. Each route carries with it its own recommendations and baggage. Writers and publishers are only just beginning to consider the impact self-publishing has had on the industry.
Here's a closer look at that choice and the questions it's raising:
Self-publishing is how Hocking got her early success (remember, the traditional publishing houses rejected her pitches) and grew her own fan base. Although her case is unusual, Hocking is not alone in her self-publishing success: John Locke, a 60-year-old Louisville, Ky., businessman-turned-thriller-writer, has now sold more than 1 million Kindle e-books.
---