James "Whitey" Bulger is captured – but not in a bookstore
(Read article summary)
James "Whitey" Bulger – alleged gangster and known book lover – was sometimes sought in bookstores during his 16 years on the run.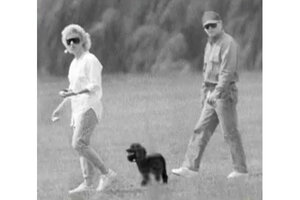 After 16 years on the run, reputed Boston crime boss and Most Wanted FBI fugitive James "Whitey" Bulger was arrested yesterday in Santa Monica, Calif., along with his longtime girlfriend, Catherine Greig.
Bulger, who is wanted in connection with 19 murders – in addition to charges including narcotics distribution, extortion, and money laundering – has led law enforcement officials on a long and weary chase since he fled Boston in 1995. Over the years there have been reports of Bulger sightings from around the world, with one of the most credible recent reports coming from London in 2002.
But as recently as last year the FBI was investigating tips that Bulger could be in the the city of Victoria on Canada's Vancouver Island. And in hopes of finding him there, The Boston Globe reported, FBI agents began visiting bookstores.
According to the Globe, Bulger is a known book lover. Among personal belongings of his seized by the FBI in various safe-deposit boxes after he fled Boston were large numbers of books. Bulger apparently favors travel, crime, war, and history titles, including books by Anthony Bruno, George Anastasia, and Tom Clancy.
---