Ann Patchett will open a bookstore of her own
(Read article summary)
There's no bookstore in Nashville to sell Ann Patchett's new new novel "State of Wonder" – so Patchett is partnering up with a book rep to create a new independent bookstore for her hometown.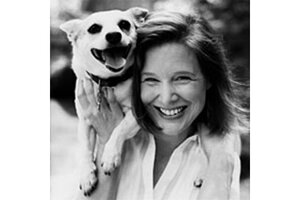 I always celebrate the arrival of a new book by Ann Patchett. It was no surprise to me to see a Monitor reviewer call her latest, "State of Wonder," the must-read novel of the summer. But pleasure in her latest release might be eclipsed by pleasure at her latest endeavor: a bookstore.
The author became something of a household name for her 2002 novel "Bel Canto" but had already been a readers' favorite for years, creating quietly lovely, original works like "The Patron Saint of Liars" and "The Magician's Assistant." She's spent most of her life in Nashville, a city where she's had a low profile. "When you say you're a writer in Nashville, they ask, 'What kind of music?" she once said.
But there are advantages to living among the people who have known you since childhood. As Patchett's been recounting in interviews on her book tour,
a frame shop where she has been a customer since high school asked her if they should stock "State of Wonder." They made the offer because, sadly, Nashville's bookstores – from big-box chains to the 30-year-old Davis-Kidd bookstore – have been shutting down.
---